Domain Expertise, Process Excellence &
Nimbleness to React sets us apart!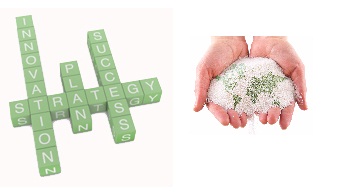 Pcura, a Leading Procurement Service Provider
Pcura is a procurement and strategic sourcing services provider to cater to your complete procurement needs. We help companies with spend optimization initiatives to save money and realize their savings on an ongoing basis.
Pcura delivers best-in-class consulting services and technology solutions for a Sustainable Cost Savings by Procurement Transformation & Supply Chain Optimization. Pcura' solutions are built with the help of experienced people with domain expertise, industry best practices and best technology enabling higher sustainable performance.
Pcura team consist of executives from diverse background with subject matter expertise in function / domain specific areas like
Strategic Sourcing / Spend Analysis
e-Sourcing / Master Database Management
 Procurement Industry Best Practices
Information Technology / BPO
Logistics / Inventory Management
Spend Analysis / Procure-to-Pay
Source-to-Pay Automation
Accounts Payable Automation
Contract Negotiation /Change Management
Master Database Management
Our sourcing professionals work hand-in-hand with customers in strategic planning and execution of strategic sourcing projects. We have partnered with world class software vendors for extended suite of spend analytics, e-sourcing, contract management, Procure-to-Pay & Source-to-Pay Automation tools.
Pcura, a green sustainable services provider in the strategic procurement outsourcing space. An impartial provider of strategic inputs, we also implement strategies and deliver savings. We have a track record for helping leading organizations to improve operational efficiency, effectively handling change management and deliver higher savings from their procurement function.
Delivering more value to your procurement function

Pcura works with leading global organizations covering range of industry verticals. Organizations that have already progressed or which are progressing to strategically advance levels in their procurement functions approach us to help them reach the next level of organizational excellence.
Discovering the latent needs of the clients
Pcura's experienced consultants can help you in any supply chain related hurdles. Our services spread range from unearthing savings opportunities by spend analysis, creating a strategic sourcing roadmap, price benchmarking, developing new vendors, sourcing effectively from low cost countries and delivering actual cost savings to the bottom line for the procurement department. We also help Procurement departments in effectively handling change management for implementing various strategic sourcing initiatives.
Guaranteed sustainable returns
when you hire Pcura the results are guaranteed. Our process driven Lean six sigma methodology ensures that the results delivered are consistent, repeatable and sustainable. Our focus on results speaks for itself as fees are intrinsically linked to the savings delivered. Our commercials consist of a small portion which is fixed and large portion is variable and linked to the value delivered.
Self sustainable delivery model
In the long run, the true measure of success lies in ability of service provider to transfer skill sets, know-how and overall project documentation to the customer that allows the client to own, sustain and build upon the results delivered during a strategic sourcing project.
Flexible approach
Pcura provides a gamut of services in Procurement and Supply chain area and we are extremely flexible to the individual needs of each client. We can help drive an organization wide procurement transformation project: we can help with specific activity like spend analysis, demand benchmarking or eSourcing etc. We can provide an 'Extended Sourcing Team' whereby organizations can avail our subject matter expertise and experienced resources "on demand' basis.
How are we different?
Pcura has the credentials of a top tier management consulting firm, with the depth of expertise and execution capability of a flexible niche player. It is this combination that explains our success mantra, and which enables us to win business against competition from more established firms.Our aim is to address the procurement & supply chain consulting and advisory market with fresh approach. While worldwide economy just coming out of financial crisis and with limited top line growth opportunities all Chief Finance Officers, Chief Procurement Officers, Procurement Directors and Supply Chain Executives are interested in keeping the organization lean and thin. While looking for external help they are no longer willing to pay exorbitant charges to a vendor for reports that have no meaning unless implemented. Rather they want a competent partner who will not only generate reports but also helps them in execution of the devised strategies. They are increasingly looking for experts, not generalists, having vast category expertise, who can deliver measurable results and who will charge competitive rates and provide larger return on investments.